IPR Awareness Program in Pharmaceutical Institutions by Einfolge
Posted on: March 2, 2018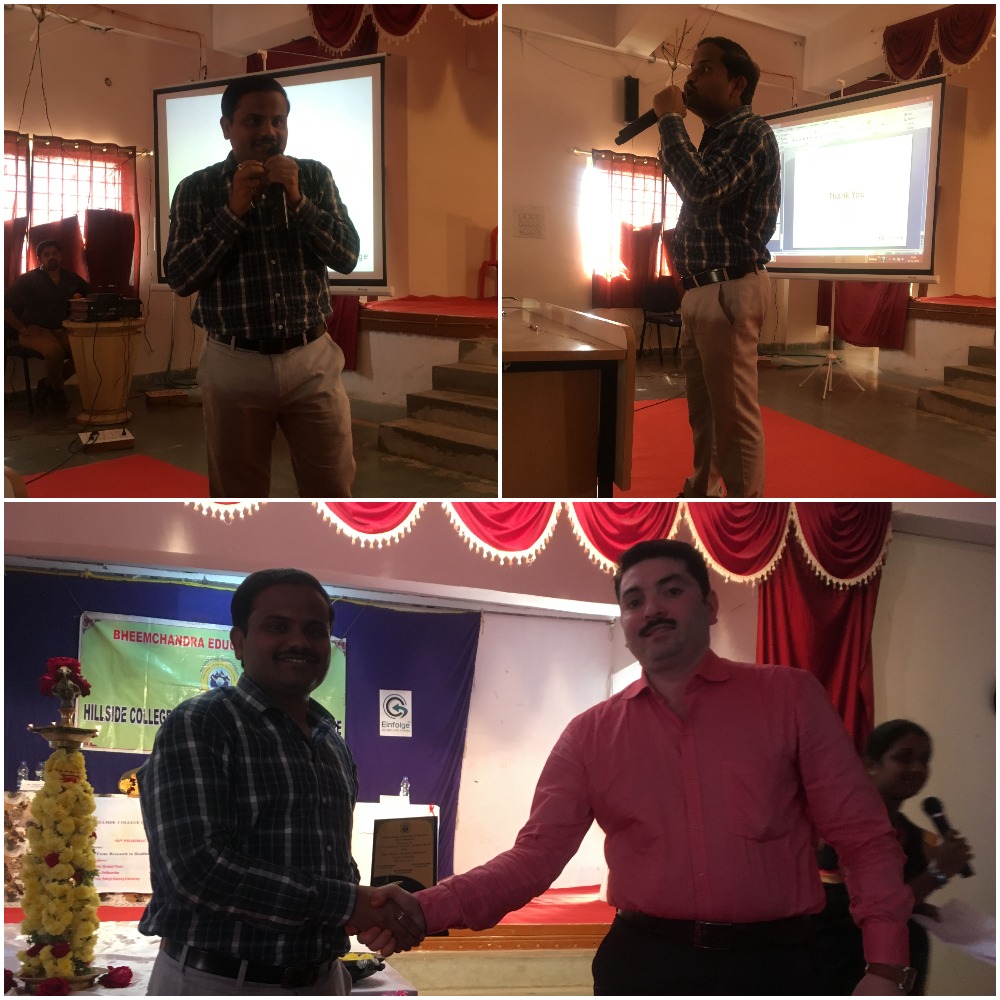 We are living in the 21st Century which is broadly said as an Intellectual's world. Intellectual property rights are the valuable assets which get enriched by the knowledge economy. And it is the need to protect the ideas, businesses and individual's creation which gives an added value for their inventions. Many intellectuals are unaware of the gains of Intellectual property rights or they might be disinclined by the processes included in the intellectual property rights. It is the need of providing awareness about IP rights to the intellectuals which would enrich their capacity to create IP assets and provide encouragement to develop research and innovations.
Since innovations in educational and research institutions is growing at a greater extent, The Principal of Hillside College of Pharmacy and Research Centre, Bengaluru approached Einfolge Technologies Pvt. Ltd. for conducting a IPR awareness Programme for their students and research scholars.
Understanding the prime need to provide the awareness about the Intellectual property rights, Presentation was organised by the Einfolge team at Hillside College of Pharmacy and Research Centre. An Expert from our technical team have delivered a lecture to the degree students and the research scholars, which included the basic concepts of IPR majorly dealing with the Patents and research trends in the pharmaceuticals. That was an interactive session and it made the listeners to get imbibed with the thorough concepts of IPR. The response was very positive, as many students, researchers and faculties contributed in to the Question-Answer session by asking most important questions and got clarified by our eminent & technical speaker.
Keeping this agenda, Einfolge team is looking forward in organising many IP awareness programs, presently dealing with pharmaceuticals at various Educational and Research institutes and in future by extending the circle of location also very much ready to protect the valuable IP asset under Intellectual Property Rights.
"Sharing our knowledge and that's the way we enrich ourselves"- Einfolge
Next:
Indian Pharma Inc shifts to high gear in filing Patents
Previous:
India's Innovation in Agriculture – View of Einfolge in Deccan Chronicle