Patents for OTT (Over the Top) Media Delivery security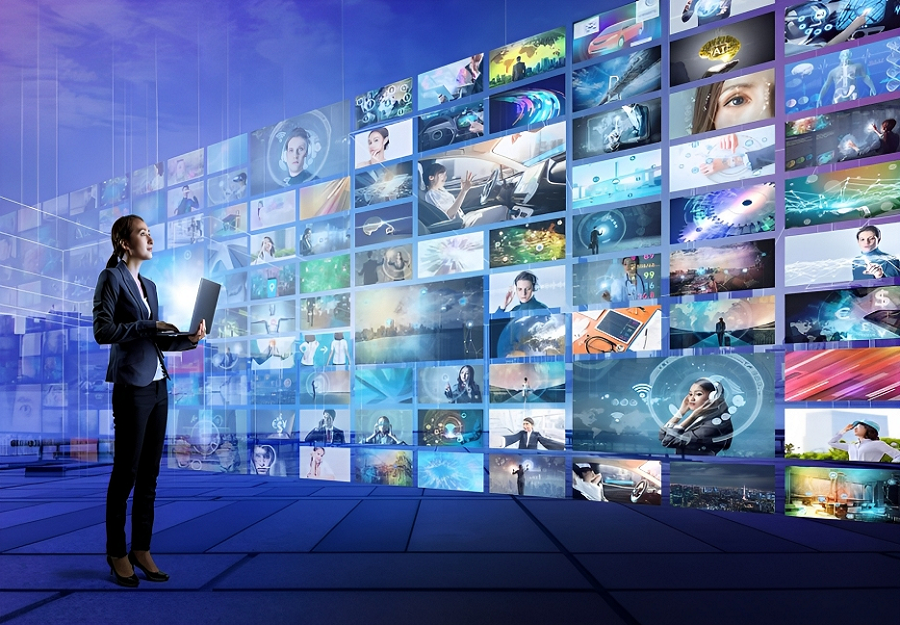 In the era of 5G and pandemic outbreak, some populations around the world might have heard the term OTT (Over-The-Top) platform while all others may not. However, people in every corner of the world would have used or heard about NetFlix, Disney+Hotstart, Amazon Prime, Apple TV+ media streaming services. Well, they are the OTT providers/players, a platform that enables the media service providers to deliver media content like film or television content via high speed internet connection rather than through a traditional cable/broadcast provider. In addition to online video/television streaming, instant messaging or online chat, and VoIP [Voice call] also falls under OTT platform.
In the middle of COVID pandemic lockdown, experts say OTT platform witnessed increased viewership with 60 – 80% hike in subscription base. Even new movies from Hollywood to Bollywood started releasing in OTT platform instead of cinema theaters during this lockdown period. The rise of OTT market competitive also gained a common enemy, the Video Pirates - credential stuffing, distributed denial-of-service (DDoS) attack, customer data breach etc., that would restrain OTT business speed drastically. Even though the platform adopted digital rights management and other supports to protect the OTT service, hackers could easily opt for new hacking techniques to attack the platform. To remedy this, many providers partnered and made patent license agreement with third party digital security or SaaS providers who have strong technology to implement, and guaranteed protection over the lifecycle of the OTT service, for instance Kudelski Group has announced a patent license agreement with fuboTV, the US OTT streaming service in Jan 2020.
The market experts says, protecting OTT platform from cyber-threats will be a continuous battle as hackers innovate new hacking techniques when the OTT players find a solution for old hacking techniques. In other words, companies have to find innovative ways continuously ahead of the hackers to protect the platform which is possible by encouraging more research and development in cyber security platform. This would make it harder for the hackers to adopt new hacking technique. Therefore, we can expect a parallel growth of OTT cyber security platform along with OTT platform in forthcoming years and, the market would witness a rapid growth in patent filing trend in OTT cyber security platform.
Einfolge has conducted an IP analytics on OTT security platform revealed that apart from US companies like Qualcomm, Verizon and Intel, the Chinese companies such as Huawei, ZTE Corporation and Ericsson have obtained more patents [worldwide] in OTT platform. Also, one would be interested to note that these companies filed more patents in OTT tech in the US compare to China, also they hold more than 1000s of the patents in 5G technologies as of 2019 - Huawei holds around 3,325 patent families, ZTE Corporation holds 2,204 patent families and Ericsson of about 1,423 families. However, US has more number of player in OTT tech compare to other countries for instance, in 2019 Netscout Systems, Sling Media and PeerLogix obtain patent in OTT platform whereas PeerLogix, a SaaS provider obtained US patents for collection and segmentation of viewership data across various streaming / OTT platform, and for tracking non-subscription based Over-the-Top (OTT) engagement data.
When we look into the patent filing trend, the year 2019 is showing more filings rate in OTT tech and the platforms has 65 to 75% active/live patents than the expired/dead patents across the years. The highest rate in active patents showcase that OTT tech is actively involved in research and development currently and the recent filing trend showcase that IP portfolio of OTT tech will continue to growth in the forthcoming year. Further, based on country priority filing rate it has been found that OTT players focused more on US compare to other countries which otherwise implies that the US has a huge and competitive market in OTT followed by Europe and Asia. With this we can say that OTT security provider will be the major players in OTT platform in near future.
Note: OTT IP analysis has been performed by Einfolge in paid database, Derwent Innovation using keyword search.