Innovation in Fabrics: a way to better future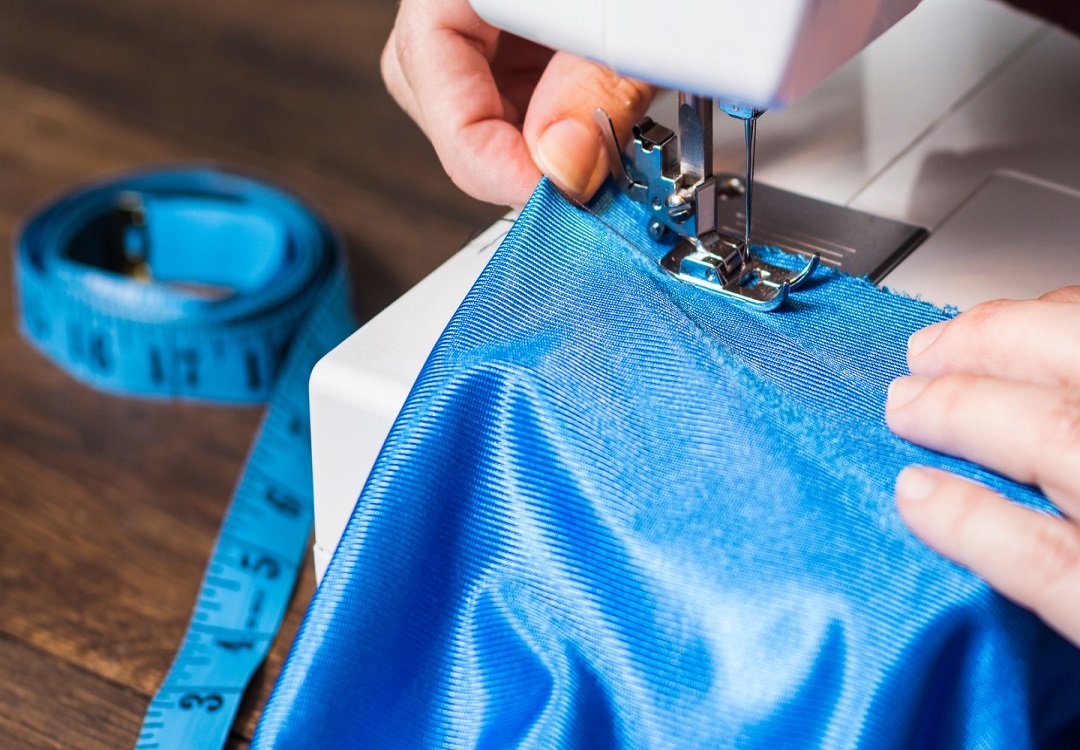 Sustainable technologies are taking it to next level
When we ask people to imagine what the world will be like in 20 years, we hear a variety of answers, from flying cars to people living on Mars. But when we think about the future, we get excited to imagine the future of the fashion. The roots of what will be the future of fashion are already growing with artificial intelligence, machine learning and advances in blockchain and cryptocurrencies.
As clothes become cheaper and more disposable, the fashion industry has explored how to create clothes for rapidly growing populations while protecting the planet. From fabric out of food, beer bottles and more to dying with air, Lab-grown leather, clothes that grow and a tech take on crafting a truly circular economy are among the hot innovations. Here are few example which could give you glimpse of the next level fashion.
Sustainable Sting
Kenya's 'Green Nettle Textile' tackles sustainable fashion and looks to boost local economy in one fell swoop. Using stinging nettles as a raw material—the resilient and low-maintenance plants grow easily in the region—the stalks are turned into a linen-like (sting-free) fabric, and the leftovers are turned into paper and dyes. People use the root and above ground parts as medicine. Using nettles in producing fabric was astute given that the plant grows in Kenya and used for nutritional and medicinal purposes. After the Kenya Bureau of Standards certified the plant in 2009, farmers in Kenya started betting on its newfound commercial capabilities. Green Nettle Textile is now proving an extension of that dynamism, hoping to grow the stinging plant in barren areas to make an environmentally-friendly alternative to conventional fabric and create income for farmers.
Clothes That Grow with the child
Children grow around seven sizes in their first two years of life, leaving parents endlessly playing catch-up with wardrobes and landfills full of baby clothes that have hardly been worn. A UK-based brand "Petit Pli" creates clothes that grow and expand with the child, minimising waste. Inspired by origami and space engineering, these designs are as playful as the little humans they are designed for. Petit Pli's recycled, versatile & rainproof garments are embedded with a patent pending structure that allows them to grow bi-directionally to custom fit children from 9 months to 4 years of age. These designs are a desirable way to be sustainable & encourage sustainable values in the next generation. The concept of Petit Pli is built upon using materials sustainably. Petit Pli's designs significantly reduce waste and CO2 emissions at the point of production, distribution and after purchase. These garments grow up to 7 sizes – that's 1 Petit Pli garment purchased in place of 7 traditional ones.

Lab Leather
Vegan diet is a new fancy in affluence class but have you heard about vegan leather? Well, it's a reality now. A Peruvian brand "Le Qara" is using flowers and fruits to make leather. This innovation, derived from exotic Peruvian flowers and fruits, makes it possible to mimic virtually any desired leather texture, colour, toughness or thickness. The material, grown from microorganisms in a biotech lab, is produced in the same industry standard sizes as conventional leather, making the switch to this vegan alternative an easy and obvious decision for the eco-minded. And since the material is 100% biodegradable, the remains from the recycling process can be used as a liquid compost. In short, this invention is a zero-waste solution that saves money, energy and lives.
Besides demanding the lives of millions of animals each year, conventional leather production is harmful to the environment due to the toxins and heavy metals used for tanning. Tanning also requires large amounts of water, often a scarce resource around the globe.
Fabric Out of Milk, Tea, and Coffee Beans
Milk, tea and coffee tend to stick together...but not like this. As the high-tech sector is taking off in making fashion more sustainable, other, more-humble, technologies are just as innovative -- and really, really cool. Case in point: Food products being turned into wearable commodities.
German microbiology-student-turned-designer Anke Domaske uses milk to make an "Eco Milk Fiber" called QMilch. High-tech sports clothing company Virus uses recycled coffee beans for their Stay Warm line of cold-weather performance apparel.
Dying with Air, Saving Gallons of Water
Developed in California by Colorep, AirDye works with proprietary dyes that are heat-transferred from paper to fabric in a one-step process. This can save between seven and 75 gallons of water in the dying of a pound of fabric, save energy, and produces no harmful by-products. The technology uses 85 percent less energy than traditional dying methods.
Digital Printing
With Digital Printing, prints are directly applied to fabrics with printers, reducing water usage by 95 percent, energy reduction of 75 percent, and minimizing textile waste. This technique has been used by designers like Mary Katrantzou, Alexander McQueen and Basso & Brooke.
Plastic Bags and Beer Bottles Finding New Life
Recycled synthetics, made with everything from plastic bags to beer bottles continue to make a splash. In much the same way that other materials and bamboo are transformed into thread, the upcycled synthetics are broken down into a fine particulate, melted, and extruded into fiber. For example a jeans can be made by using a mix of 25 percent bottle fiber and 75 percent cotton, the resulting material is soft to the hand, yet is durable and performs as denim should.
As consumers are becoming increasingly aware and clothing manufacturers are stepping up to more environmental accountability, technology is taking off -- and there have been huge advances. These are few example of the patented technologies which are creating a path for the sustainable future.
As a pioneer in Patent and IPR solutions company, Einfolge provide a wide range of knowledge solutions across various domains including fabric and textiles industry.
We do Patent research, Patent Analytics, Patent writing and filing, Patent design services, Docketing services and Trade mark/Trade dress services. For more information or assistance, visit: www.einfolge.com