Einfolge Annual Day Celebrations 2021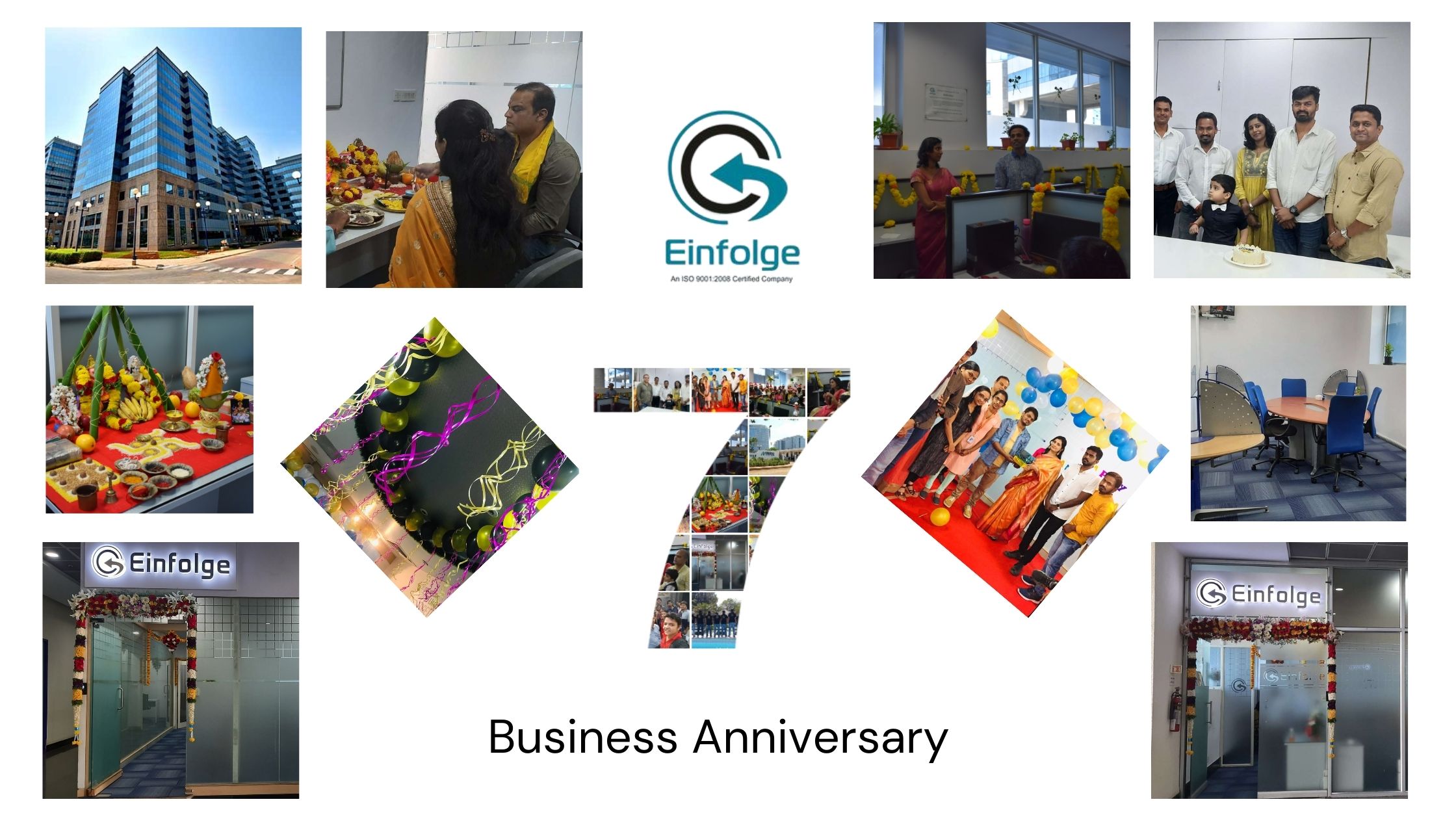 The 7th Einfolge Annual Day was celebrated on 20th January 2021.
We had the celebrations with few employees with as much hope and determination to overcome all hurdles. We celebrated this year with precautions against the pandemic taking utmost priority. Einfolge offices were decorated well, hoping for a great year ahead.
Our Director Mr. Binod Singh appreciated all our employees who are managing work from home, working at odd and extended hours while supporting their loved ones to go through this pandemic without interrupting the work. Working virtually has its constraints and it was the moment we all realize the joy of togetherness. Togetherness made the right choice of theme which acts as an ingredient for success.
Our Client Base and our exposure got increased gradually in the global market. Our team got expanded and as a part of the growth and success, Einfolge opened one more brand-new office space in the same building inside International Tech Park. While the Covid-19 crisis is across the world, to ensure a safe workplace. Our New Office will help us to ensure the employees to maintain social distancing and to have a safe workplace and atmosphere once we restart the operations.
We celebrated our togetherness on 20th January started with Puja, spending some time over lunch, playing games, etc. The celebrations ended with the prayers to have a healthy and safe year ahead for all around the world.
Congratulations once again Einfolgers to achieve more for the wonderful year ahead.